Careers at Great Hearts Christos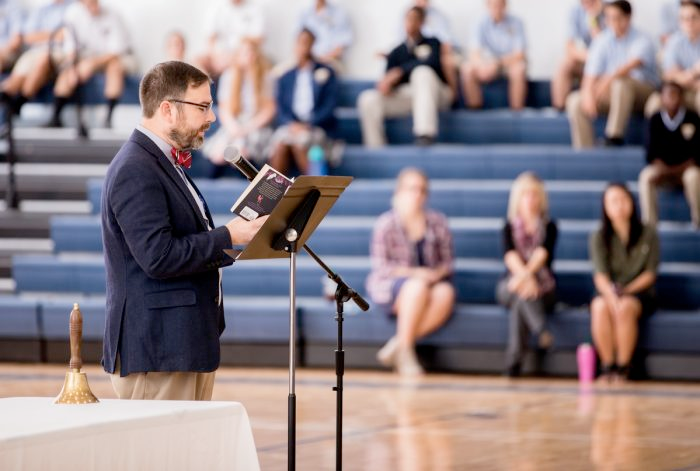 At Great Hearts Christos, we believe God desires well-educated men and women who have developed the habits of mind and heart of which they are ordered to what is True, Good, and Beautiful and by which they are able to carry on His work. Educating is an act of love and ennobles human dignity. Scholars will be prepared for a lifetime of learning and a lifetime of service to the Lord, the Church, our neighbors, and society. They will look forward with confidence and expectation to the future and what we cannot yet see, precisely because of what we know Christ has accomplished and promised.
Great Hearts Christos employees are expected to model Christian charity and piety and conduct themselves in a way that confirms their testimony as a believing Christian. A Christian calling should reflect the biblical perspectives of integrity and appropriate personal and familial relationships, business conduct, and moral behavior. They affirm the Great Hearts Christos statement of faith, live the statement of faith in their personal and professional lives, and are examples of the mission and vision of the organization within and outside the classroom.
A Great Hearts Christos headmaster heroically shapes his or her community for a greater good. He or she leads a community that exists to glorify God by cultivating students who are intellectually, morally, and spiritually free. He or she takes on one of the most important leadership positions in our culture, turning a generation of young hearts and minds towards truth, goodness, and beauty. He or she cultivates a campus culture in which people grow in their love of Christ and seek academic excellence in service to Him.
Candidates will have leadership experience, demonstrable excellence in classroom teaching, and a well-grounded vision for the moral and intellectual formation of the human person.  Candidates should possess a passion for classical education, and a love for their fellow man that is both humble and relentless.  A Great Hearts Christos headmaster is called to establish and nurture a joyful and faith-filled academic community.  Candidates should have a proven ability to foster strong, healthy relationships throughout their community.
---
Current Openings: